Indiana United Methodist Children's Home is accredited by the Teaching-Family Association and utilizes the Teaching-Family Model.
This evidence-based, trauma-informed model of care improves outcomes in people served by residential treatment facilities, day treatment programs, schools and programs serving adults with developmental disabilities in the United States and internationally.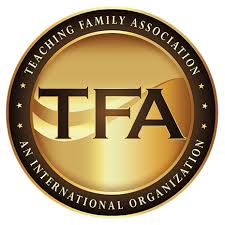 The Teaching-Family Association Accreditation was recently recognized by the Federal Department of Health and Human Services as an endorsed accreditation under the Family First Prevention Services Act (FFPSA). The Home's Teaching-Family Association Accreditation means our residential program earns distinction as a Qualified Residential Treatment Program (QRTP).